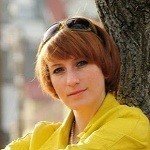 Hello!
Hello there! I am Laura Callisen, and I fancy myself to be a modern "Renaissance person." I suppose my 30-something self began my incredible journey after having been born in Stavanger, Norway and then immigrating to the U.S. (Utah, actually) at the age of 5. I am certain that this change was more of a cultural "shock" for my parents than for me, because I quickly mastered the language and was clever enough to "play the game" of public education in America. After graduating from Skyline High School, where I spent two years as the school newspaper editor, obtaining a Bachelor's degree in English and journalism from the University of Utah was a natural culmination of my love for writing.
My inclination to be socially conscious led me to lots of community outreach and volunteering during my college years, especially in the areas of educational and housing improvement for the poor and a number of environmental crusades. My passion for philosophy and travel have now taken over, and I am enthralled with the widely varied value systems of all cultures in which I can immerse myself, if only temporarily. My life as a freelance writer allows a freedom I never want to sacrifice for a stuffy office!
My Articles
Final Exams: Survival Guide
The end of each semester brings with it final exams, and these are just such a joy! And they come in all shapes and sizes. Some professors like the multiple-choice format, because these exams are automatically graded and recorded by student number – no work to do at all!
Posted by Laura Callisen 17 Jul 2015
Thank you for subscription!